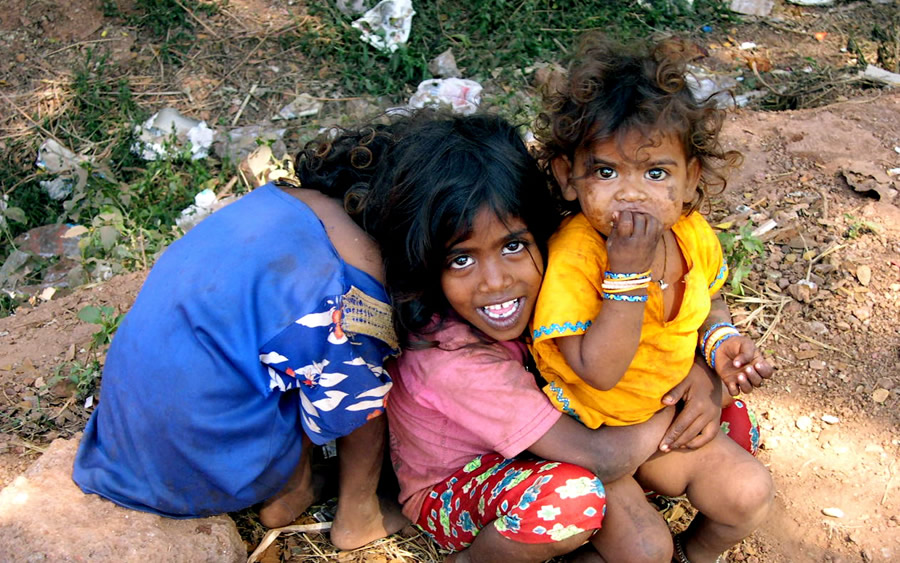 AAMRAE in Maharashtra has been engaged since 1994 in an innovate, systematic and highly organized efforts towards guaranteeing children their right to survival development and protection. AAMRAE, a non-profit, non-political, voluntary organization has been active in 16 district of Maharashtra.
"WINNER OF THE DR. BABASAHEB AMBEDKAR DALIT MITRA AWARD FOR PROTECTING THE RIGHTS OF WOMEN & CHILDREN FOR THE YEAR 2003-2004 BY THE GOVERNMENT OF MAHARASHTRA".
Funds to support the programme are obtained from several sources:
AAMRAE funds raised privately in India; b) an operational programme grant from UNICEF, Ministry of Social Justice & Empowerment, Government of India, Ministry of Rural Development, Government of Maharashtra c) INDESCH PATENSCHAFTEN fund to support administrative infrastructure d) Contribution and investment by the people themselves.
Background
AAMRAE began it works in 1992 by providing aid to the families contributed by individual Indian "sponsors" and relief supplies were distributed to the families of needy children Golibar children during the period of extreme deprivation that followed the communal riots. In particular it focused it efforts on the children in an attempt to preserve family cohesion and stability.
A transition took place after 1994 when AAMRAE established an office in Mumbai and Ratnagiri. There after aid in form of cash and relief goods was converted to self-help support with AAMRAE providing assistance to poor families in both urban and rural communities. From beginning the emphasis has been on local decision making and self-help aimed at creating permanent local organization capable of planning and implementing various kings of development momentum through systematic and highly organized effort to organize the poorest of the poor and bring them into the mainstream of development.
It has during this period that AAMRAE had the privileged to be associated with Government of Maharashtra and UNICEF in formulating the following:
State Policy for children
IEC strategies for prevention and care for HIV/AIDS
Strategies for improving the Status of the Girl Child.
Developing Training Model for Elected Women Representatives
In 1999 AAMRAE decided as a result of through going self evaluation of its activities to consolidate the various programmes focusing its main efforts on: strengthening partnership for children sensitization of elected women representatives and women empowerment and promoting convergence through community action.
During the last five year the organization has moved to 18 districts of Maharashtra with the help of UNICEF, Mumbai and the Government of Maharashtra with five key strategies based on a human right based approach linking the activities and programmes of local government with community based efforts leading towards.
Building partnerships and networking.
Increasing community partnership.
Working cross-sectorally.
Improving local level situation assessment and analysis.
Reinforcing the capacity of local governments and partners.
A collaborative mobile health project for street children in city of mumbai in collaboration with Muncipal Medical college/Unief/Aamrae
Child Sponsorship
Key achievments of Aamrae in colloboration with Unicef
The multidisciplinary child protection cell at Nair Hospital
Contact